Won the first Club World Cup championship in team history, lead 13 points in one league match, Klopp signed a long-term contract, Takumi Minano joined... Premier League leader Liverpool has good news recently. This afternoon, Beijing time, the Liverpool club Another major benefit was announced.
Liverpool officially announced that starting from the 2020-21 season, Nike, the world's leading sports shoes and clothing company, will become its official jersey supplier.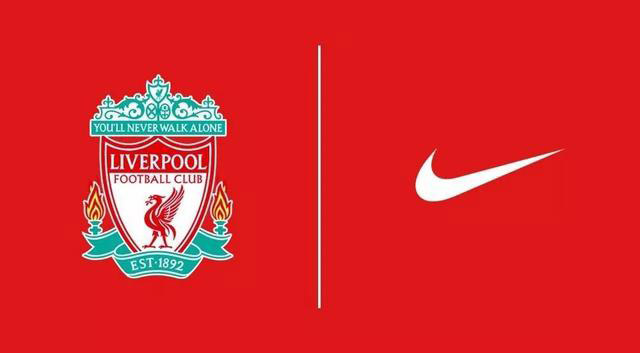 This multi-year cooperation will officially start on June 1, 2020. As the official jersey supplier, Nike will produce and supply the clothing and equipment for the Liverpool club's various levels of team competition and training.
The current jersey sponsor New Balance has sponsored Liverpool since the summer of 2015. While welcoming Nike, Liverpool officials also thank New Balance for its support. New Balance will perform its contract until the end of the season (May 31, 2020). Some time ago, around the issue of sponsorship renewal, the two sides also confronted Bo.
Liverpool's official announcement did not disclose the length of the contract with Nike and the specific sponsorship costs. However, the well-known jersey and equipment website "Footy Headlines" disclosed the content of the contract.
First, Nike will pay Liverpool a basic sponsorship fee of 30 million pounds each season (this is 15 million pounds less than New Balance's offer), but Liverpool will receive a 20% share of global sales of related licensed products and net sales of licensed footwear 5% of the amount.
Some experts have analyzed that Liverpool may be able to get 80 million pounds from Nike every season, which is expected to break the shirt sponsorship record of 75 million pounds per year for Manchester United and Adidas.
In addition, Nike will also produce at least two globally controlled brand co-branded products, and actively cooperate with third-party brands, including cooperation with major US sports teams in major US markets. Cooperate with at least three non-football superstar athletes to market Liverpool-related products.
"As a brand, Nike reflects our growth ambitions, and we look forward to working with them to bring new and exciting products to fans." Since 2015, New Balance has been Liverpool's official jersey supplier, and Will continue until the end of the 2019-2020 season. Hogan said: "We want to thank New Balance for supporting us over the past few years and wish them all the best in the future."
Bert Hoyt, Vice President of Nike's European Marketing, said: "Liverpool Football Club has such a proud tradition and a strong identity. The cooperation with Liverpool highlights our leadership in global football. The club's global enthusiastic fan base and strong legacy of success have a very bright future. We look forward to working with them to provide the team and supporters with Nike's innovative design products."